Golf coaching is all about you and what you want to get out of your game. We pride ourselves on being good listeners and aim to provide the best possible professional advice, whilst ensuring each lesson is tailored and enjoyable for the golfer.
Why Coaching?
We're passionate about helping you play better golf.
Every golfer enjoys the game more when they're hitting good shots and playing well. This is our mission for you.
Think back to your last few rounds and try to pinpoint an area that cost you shots…
Maybe, you had too many three-putts as a result of poor distance control? Did you miss too many fairways to the right meaning you had to chip out sideways? It could be that you play well in practice rounds with your friends but struggle to replicate that in competitions?
Through our experiences in the game and our PGA education, we appreciate that every golfer is different. That's why we offer a range of lessons and packages to suit everyone.
Lessons will cover:
Golf Fundamentals
Swing Basics
Short Game
Long Game
Course Management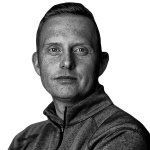 Craig Jones - Head PGA Professional
In 2019 Craig and best friend Rob had a vision to make playing and improving fun and rewarding for everyone. They founded Grooves Golf with the intention of doing just that. Craig is passionate about golf coaching but most of all passionate about making golf enjoyable and engaging for everyone. Craig has worked at some of the world's leading golf facilities coaching thousands of golfers of all abilities. Craig uses his vast experience combined with the world's leading coaching technology to make sure that every golfer he teaches gets the best advice possible. A special interest is 3D coaching and club fitting which has led Craig to develop coaching skills that few others boast.
---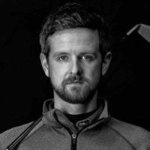 Rob Watkins - PGA Professional
Rob is a Class AA PGA Golf Professional and is one of the most qualified instructors under 40 in the country. He has been coaching golfer's of all abilities and ages for over 10 years and in that time has also acquired a huge amount of experience and knowledge from some of the most well known instructors in the world. This commitment to improving his own knowledge has seen him gain many different accreditations in the golf industry. He is currently a Certified Level 1 Plane Truth Instructor, TPI and TPI Golf Level 2 Certified Instructor, Level 1 Trackman Professional, Golf Psychology Certified and one of only a few Swing Catalyst Level 2 Certified Instructors in the UK. As well as this he also has extensive knowledge of using 3D motion capture systems to help analyse the golf swing. Equipped with this knowledge, Rob is able to help golfer's from beginners to touring professionals improve their skills and techniques. He also realises that better golf is about more than just good technique and likes to take a holistic approach, looking at other elements such as tactical, physical, nutritional, mental and equipment. He puts pupil understanding at the forefront of his instruction and communicates his point in a relaxed and easy to follow way, keeping his sessions fun and varied.
---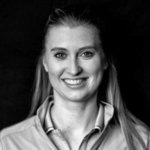 Steph Davies - PGA Professional
Golf is NOT an 'Old mans sport' Steph is determined to get more ladies and juniors into the game. Getting the game away from being classed an old man's sport is important to Steph. There are not enough ladies and juniors playing this fantastic game, and that is why her focus is to teach beginners on the course and show them that it can be a fun game. Golf is a social, active and fun game that doesn't have to take 4-5 hours to play, if you don't want it to! Having worked at Rudding for 5 years, Steph is baffled by how few people take advantage of the Repton Short Course… It only takes an hour to play!! We all live busy lives, which means that some people have the opinion that they cannot play golf but now having this amazing indoor facility will mean that they can learn or play for an hour – not 4. Golf isn't just exercise, it teaches young people etiquette, rules, patience, maturity and Steph's goal is not only to create golfers and/or sports people but to help them grow into the best person they can be. Steph has a real passion for improving the junior's all-round ability with focusing on their fundamental skills as well as their golf specific skills.
---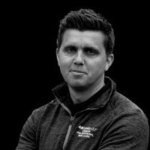 Mark Davies - PGA Professional
Mark graduated with distinction as a P.G.A professional in 2004 and has specialised in coaching during his 15 year career. He enjoys the variety that coaching offers, from complete beginners to those competing at elite levels. Marks friendly, relaxed coaching style has made him extremely popular over the years and his enthusiasm and energy are there for all to see. He is passionate about students improving their golf but also wants them to enjoy themselves and have fun at the same time. Mark is well qualified in using the latest technology (Swing Catalyst, Trackman) in his lessons and is skilled at integrating them into his teaching when appropriate. He is also an experienced custom fitter, knowledge which he uses to help students improve their golf.
---
Thank you so very much for your help in preparing for the Finals of the Honours Board Competition. Talking the game through with you was key. Also your bullet points of breathing behind every shot, and hips first before arms. I'm listening to you, thank you!
Alison S - Club Member